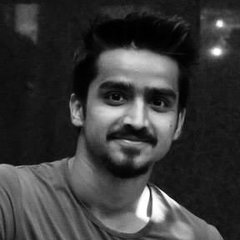 Muhammad Waseem
Character Artist
Dubai, United Arab Emirates
Summary
Muhammad Waseem is a 3D Artist having more than 5 years of experience in this entertainment Industry. He worked on several International projects specifically in 3D Modeling, Digital Sculpting. A good Understanding of Human Anatomy (realistic/Stylized), low poly modeling for games, low res pipeline for Zbrush, Creatures, Detailed Environment, props and cloth wrinkles. Able to finish projects on tight deadlines. Adaptive and creative within all aspects of the project life cycle starting from initiation to execution.
Skills
Rendering
3D Modeling
Digital Sculpting
Low-poly Modeling
Rigging
Texturing
Texture Baking
Software proficiency
Experience
Character Artist at MONTAGE TV

Dubai, United Arab Emirates

3D Artist at PHM Media

Abu Dhabi, United Arab Emirates

April 2014 - January 2016

I am Responsible for 3D Character creation from concept, asset development and look development of it.